23 Feb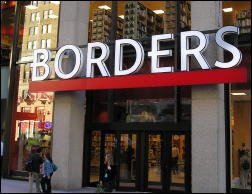 Sadly, the rumors are true. Hundreds of Borders bookstores are closing across the country.
Thanks to Money Saving Mom for the GOOD news tip, though! In lieu of closing their doors, locations all over the US are offering their great products at 75% off and more. Click here to see the full list of locations closing here.
If you find a great deal, share it! Leave a comment and let me know.